REMINDER Manchester Conference Tomorrow!
****UPDATED Schedule****
3:30-8:30pm***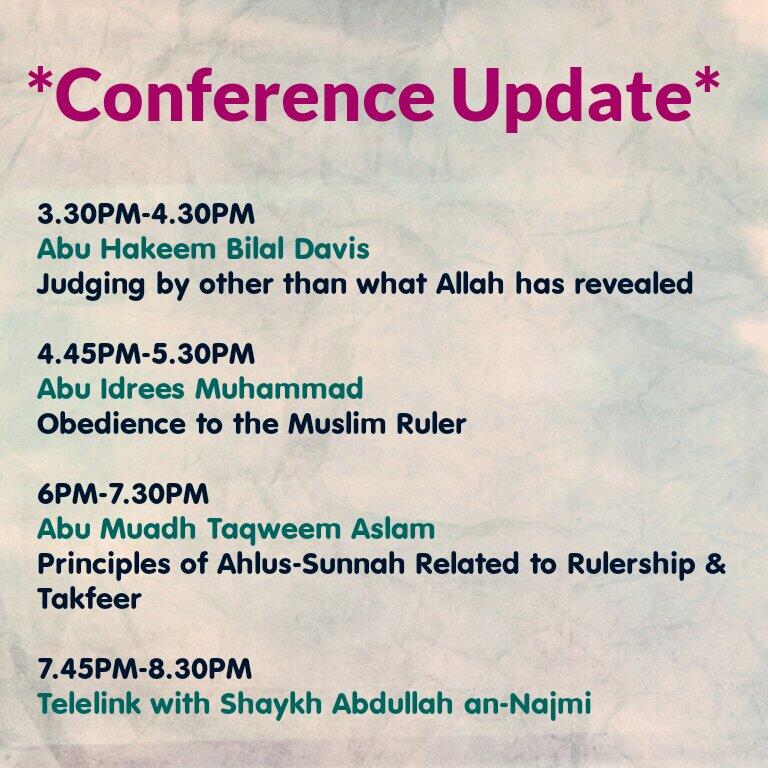 "Rulers who Don't Rule by Allah's Law."
A look into Shariah and the implementation of it. The rulers of the Muslim lands and how a Sunni views the current situation.
A completely free and important lecture for those who want to know about oppression and justice and the forms of government proposed by modern day groups such as Hizb-ut-Tahrir (HT) and the Al Muhaajiroon.
3:30-8:30pm***
Includes Questions and Answers and link up with a Scholar.
Bring all your families and friends! Don't miss out!
Spread the word!
Women's & Men's Side open.
The Salafi Centre of Manchester
2 Dudley Street, Cheetham Hill, Manchester, m89da
REFRESHMENTS : CD'S : LITERATURE
BROADCAST LIVE ON: PALTALK & SUNNAHRADIO.NET